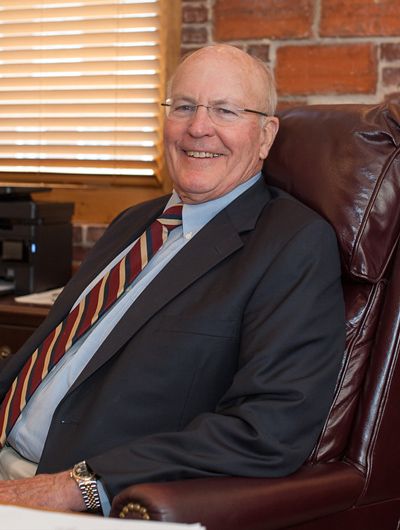 Richard Y. ( Bo ) Bradley graduated from the University of Georgia in 1960 and the University of Georgia School of Law in 1962. During undergraduate school and in his first year of law school, he was a member of the University of Georgia football team, which won the SEC championship in 1960. Since graduation from law school he has practiced Law in Columbus, Georgia, except for four years during which served in an executive capacity for Bickerstaff Clay Products Company, a structural clay products manufacturing company.

In January 2016, he joined the law firm of Waldrep, Mullin & Callahan in an "of Counsel" capacity. During his legal career, he has focused on civil litigation, with an emphasis on defending medical negligence claims against physicians and hospitals. He also represents clients in business transactional matters. In 1984, he was inducted as a Fellow of the American College of Trial Lawyers.

He has served as President of the Columbus Lawyers Club (now the Columbus Bar association); and in 1983-1984, he served as President of the State Bar of Georgia. He has been active in numerous business, community and charitable activities over the years.

He and his wife, Mary, have two daughters, Margaret McCormick and Sally Bradley, and two grandchildren, Mary and Will McCormick.
Education
University of Georgia – (1960) – B.B.A.
University of Georgia School of Law – (1962) – J.D.
Professional and Community Affiliations
State Bar of Georgia (President, 1983-1984)
Columbus Bar Association (former President)
Fellow, American College of Trial Lawyers
Licensed in
Georgia
Admitted to
Supreme Court of Georgia (1961)
Court of Appeals of Georgia (1961)
United States District Court for the Middle District of Georgia