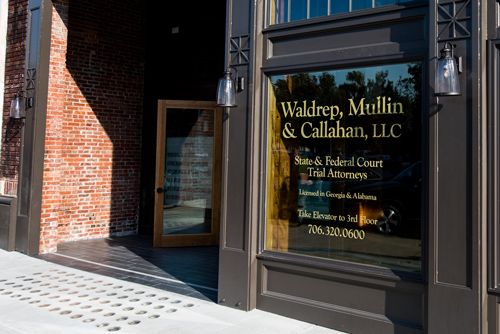 Insurance is often considered to be a minefield of complex terms, grey areas, trigger theories and bewildering concepts designed to minimize exposure and deny coverage. However, at Waldrep, Mullin & Callahan, we believe in leveling the playing field and ensuring that insurance disputes are resolved fairly. We are pleased to be able to offer efficient and cost-effective insurance litigation representation in a broad range of insurance matters and to a wide variety of clients, both as a plaintiff and as a defendant.

Whether for you individually or for your business, our experienced attorneys have the skill to litigate, arbitrate, mediate, and/or negotiate your coverage issues. Waldrep, Mullin & Callahan has broad experience handling coverage issues and policy interpretation, employment practices liability, and first-party property losses.

If it is in the best interests of you or your business, we will seek solutions that avoid the need for a trial, saving thousands of dollars in litigation costs while still getting you a result that you are happy with. However, if or when a dispute escalates to the courtroom, we bring our skill and experience to the table to get the optimum resolution for you.

​​​​​​​Whatever your dispute is, trust in the strength of our insurance litigation team to deliver the result your organization deserves.