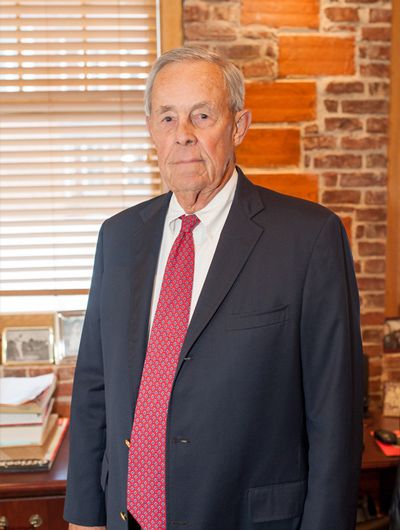 J. Madden Hatcher, Jr. graduated from Emory University in 1960 and from Emory University Law School with an LLM in 1962. He was admitted to the State Bar in December, 1961 and began the practice of law with Hatcher, Stubbs, Land, Hollis & Rothschild in June, 1962. While at Hatcher, Stubbs, he was engaged in the general practice of law, including civil defense litigation, residential and commercial real estate, estate planning and probate matters and general corporate practice.
In 1995, he and Richard Y. Bradley formed the firm of Bradley & Hatcher, LLP during which time they engaged in the general civil practice of law for twenty years. In January 2016, Madden joined the law firm of Waldrep, Mullin & Callahan, LLC as an "of Counsel" member of the firm and has continued to engage in the general civil practice of law with this firm.
Madden is a member of the American Bar Association, the State Bar of Georgia, the Columbus Bar Association, Inc. and the Chattahoochee Bar Association. He served for more than 30 years as the Secretary-Treasurer of the Columbus Lawyers Educational Foundation, Inc. until his retirement from that organization in July, 2015.
Madden and his wife, Sally, have four children and eleven grandchildren of whom they are very proud.
Education
Emory University (1960) – B.A. – Political Science
Emory University of Law School (1962) – LLM
Professional and Community Affiliations
American Bar Association
State Bar of Georgia
Columbus Bar Association
Licensed in
Georgia – December, 1961
Admitted to
Supreme Court of Georgia
Court of Appeals of Georgia
United States District Court for the Middle District of Georgia
United States District Court for the Middle District of Alabama